Lightkeepers Blend Coffee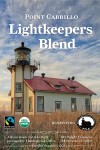 Attention coffee drinkers – we have great news! We are proud to announce another way to support the Point Cabrillo Light Station.  [Click an image to order.]
Through our partnership with Thanksgiving Coffee Company, 25% of every package of the Lightkeepers Blend sold will go directly to fund ongoing maintenance and restoration at Point Cabrillo. That's a donation of $3.75 for every package you buy!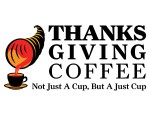 "Not Just A Cup, But A Just Cup" is Thanksgiving Coffee's motto and it is well earned. As one of the country's pioneering socially and environmentally progressive roasters, Thanksgiving has aimed to combine coffee quality with social and environmental responsibility many years before the latter preoccupations became fashionable. They have built decades long partnerships with the cooperatives and family farms who grow their award winning coffees. We are delighted to partner with a company like Thanksgiving Coffee, and we hope you will be too.
We are pleased to offer a full line-up of roasts to choose from, including three decaf options. To get your hands on some of this delicious coffee, and support Point Cabrillo with every cup, just click here.
Once you find the right roast for your tastes, you may want to sign up for a subscription to receive two packages of the Point Cabrillo Lightkeepers Blend every month. This will keep you stocked with fresh coffee, and the regular support will significantly help the Point Cabrillo Lightkeepers Association manage, protect, restore, interpret, and maintain the historic structures and gardens, as well as provide a popular educational program for children.