Upcoming Events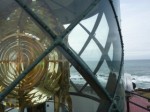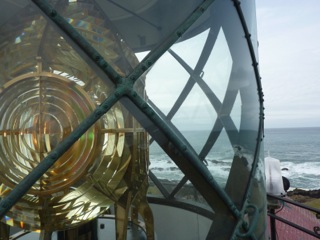 Are you coming for an event? Consider staying overnight at the Light Station. See our rental units.
---
Lens Tours: Postponed Until Future Notice
Coast Guard Auxiliary Led Lantern Room Tours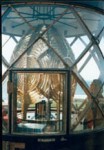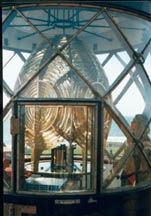 Due to COVID-19, Lens Tours for 2021 have been postponed until future notice. When we are able to lead them once again, they will be listed below.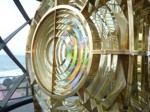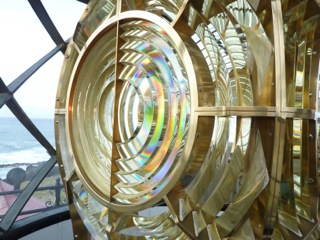 The Lighthouse Lantern Room and Fresnel Lens Tours are offered from 10am until 4pm. Be sure to allow time for the half mile walk to the lighthouse. Tickets are $5.00 per person; the fee supports the lighthouse maintenance fund. The tours are a treat for the whole family but please note that children must be at least 42 inches tall to participate.
Whale Watching in March+April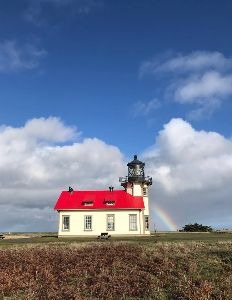 The Point Cabrillo Light Station was established in 1909 on a point of land extending westward into the ocean. This location was selected for the Lighthouse by the US Lighthouse Service so that the light would be most visible to shipping on the hazardous coast of Mendocino. This same attribute makes Point Cabrillo a preeminent location from which to watch the annual migration of the gray whales from the lagoons of the Baja Peninsula in Mexico to their summer feeding grounds in the Arctic Ocean.
Due to COVID-19, we will not be doing our usual Whale Festival activities in 2021. However, you can still walk the self-guided whale trail, here at Point Cabrillo, accompanied by our docents on specific Saturdays during the months of March and April! Learn more here.
To learn more about the gray whale migration, click here.
Feel free to give our office a call with any questions!
707-937-6123