Upcoming Events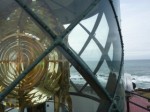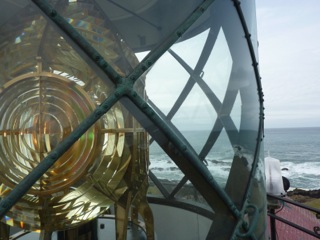 Are you coming for an event? Consider staying overnight at the Light Station. See our rental units.
---
Lens Tours in 2023
Lantern Room Tours for the rest of the year
We have eight tours planned for 2023, but more may be added, so keep an eye on this page as you're planning your trip to the Mendocino Coast in 2023!
Saturday, March 11, 2023
Saturday, April 8, 2023
Saturday, May 13, 2023
Saturday, June 10, 2023
Saturday, July 8, 2023
Saturday, August 12, 2023
Saturday, September 9, 2023
Saturday, October 14, 2023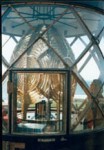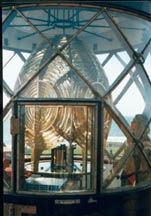 Due to COVID-19, lens tours at Point Cabrillo Light Station have been on hold since March of 2020. Finally in 2022 and 2023, we are able to hold tours once again, enforcing measures like smaller capacity numbers and masks worn while inside our small upstairs rooms.
Tours are first-come, first-serve and will be held from 11am – 3pm. We suggest arriving by 2pm to ensure you'll make it to the top before we stop tours for the day!
First tour starts at 10am, last tour begins at 4pm
$10 per adult, $5 per child
All children must be over 42″ tall to climb the stairs
There are no babies or animals allowed on this tour
Tour guests must be masked at all times
Tour guests must be able to climb three sets of ladders
Tours last between 20 – 40 minutes, and are led by the experienced docents of the Point Cabrillo Lightkeepers Association. For more information, you can call the office at 707-937-6123 or email us at info@pointcabrillo.org.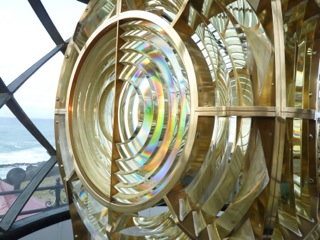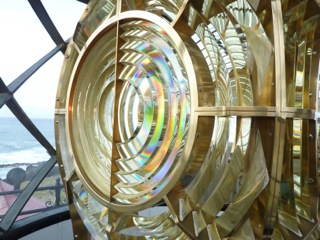 Whale Watching in March+April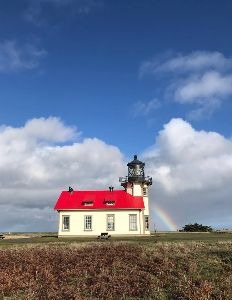 The Point Cabrillo Light Station was established in 1909 on a point of land extending westward into the ocean. This location was selected for the Lighthouse by the US Lighthouse Service so that the light would be most visible to shipping on the hazardous coast of Mendocino. This same attribute makes Point Cabrillo a preeminent location from which to watch the annual migration of the gray whales from the lagoons of the Baja Peninsula in Mexico to their summer feeding grounds in the Arctic Ocean.
To learn more about the gray whale migration, click here.
Feel free to give our office a call with any questions!
707-937-6123