Looking Back at 2019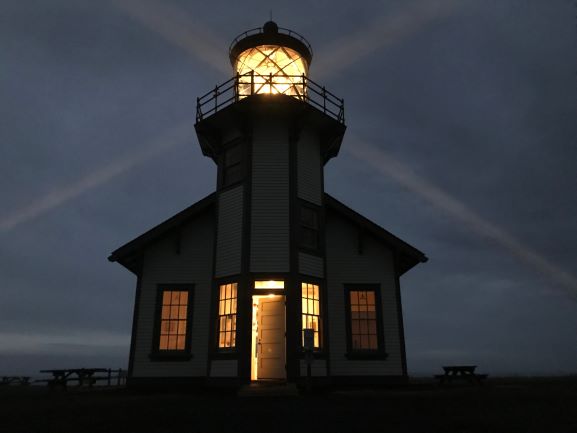 Dear PCLK Volunteers, Supporters and Friends,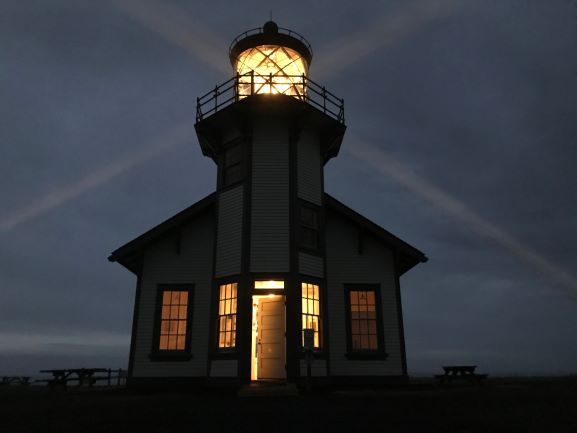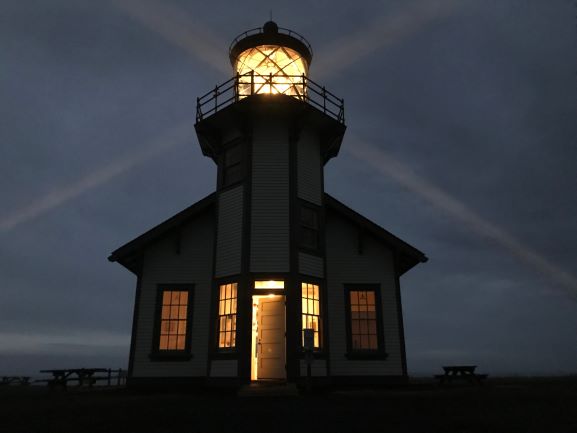 We're about to say goodbye to 2019 and hello to 2020 so it must be time for me to summarize what you, our brilliant volunteers, friends and supporters have enabled the Point Cabrillo Lightkeepers Association to accomplish in the past year.
Replacing the railings around the lantern room provided significant challenges. We wanted them to last longer while preserving the historic integrity of the whole. Ordering brass tubes with enough strength but not impossible to cut to the proper size with a diameter that would fit in the finials and T-joints was an exercise that required patience and perseverance. Steve Nilson found a way but it took time.
Jen Lewis hit the ground running as our new Outreach and Fundraising Manager. She has increased our presence and exposure on several social media platforms, increased newsletter frequency, recruited new retail docents, managed weddings, assisted with our annual appeal and other fundraising efforts and attended many meetings with a smile. We're grateful that Jen has the energy and motivation to take on the initial research that we hope will make the rebuilding of the Historic Barn a possibility.
Next year is the 170th Anniversary of the Frolic hitting rocks and ending up in Frolic Cove. It is challenging to celebrate a shipwreck but remembering one enables us to have a party. Mark your calendars as lens tours and a talk by Dr. Thomas Layton who researched and illuminated the story of the Frolic and her cargo are planned for that weekend of July 25th. Certainly there will be cake and if the committee prevails, a new Frolic Ale to sample and purchase.
Harold Hauck's wish for someone with financial expertise to take over the role of Treasurer has been realized with the addition of Scott Vorhees to our Board. Scott will assume Treasurer duties in January.
Our everyday accomplishments will continue into 2020 and beyond. The Lighthouse, First Assistant Lightkeeper's House and Marine Science exhibit will be open every day of the year. Retail docents will keep the doors open, floors swept, displays dusted, and visitors happy. History Docents will meet the buses. Coast Guard Auxiliary volunteers will keep the windows clean and the lens turning. Our Education Program staff will illuminate the natural and cultural history of Point Cabrillo for students. The aquarium in the Marine Science Exhibit will thrive thanks to the volunteers and staff who care for it. Visitors will spot Gray Whales during the Whale Festivals in March. It takes all of us to keep this magnificent site running.
On behalf of the Board of Directors, I want to thank you for all the work you did this past year. Whether you are new to our organization or a volunteer with thousands of hours, every accomplishment is due to your dedication and support.
Sincerely,
Tanya Smart, President
Point Cabrillo Lightkeepers Association