March 21+22 Lens Tours Canceled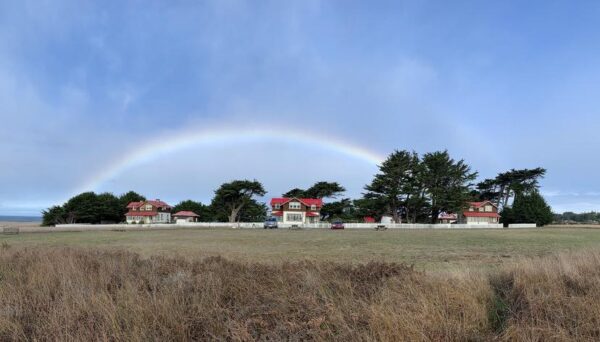 Unfortunately, due to regulations from California State Parks and recommendations from the CDC and governor's office, the Point Cabrillo Lightkeepers Association has made the decision to cancel Whale Festival Lens Tours on March 21+22, 2020. This is for the health and safety of our volunteers, our visitors and our community at large.
While we will not be leading visitors up the stairs to the Lens Room at Point Cabrillo, we still plan to keep the Lighthouse Gift Shop, First Assistant Lightkeepers Museum and Marine Science Exhibit open to the public with docents on duty to interpret the exhibits.
We will also still be scheduling volunteers for the weekend of March 21+22 to stand on the bluffs in the fresh air, pointing out flukes, spouts and breaches for guests to see! Our docents are excited to share information about the migration of the Eastern Pacific Grey Whale with visitors.
Join Point Cabrillo docents in the fresh coastal air (while maintaining the CDC-recommended six feet of distance from other persons) for a weekend of whale watching. Bring your own picnic, bring your own binoculars and celebrate Whale Festival by doing just one thing—watching the whales!
This is a tricky time for our entire coastal community, as we rely on tourism so much for the local economy. The Whale Festival weekends are one of the main ways we raise funds for Spring Education Programs at Point Cabrillo Light Station State Historic Park.
If you'd still like to support Point Cabrillo Lightkeepers Association during this time, consider entering the Education Raffle! All the proceeds of this raffle go straight into our Education Program, in order to bring classes of kids out to the lighthouse for field trips free of charge.
You can start your raffle entry online at pointcabrillo.org/contribute/education-raffle.
Questions regarding the cancellations, events and raffle can be directed to Jen Lewis at 707-937-6123 or info@pointcabrillo.org.