Lighthouse Open for Window Shopping and Story-Telling!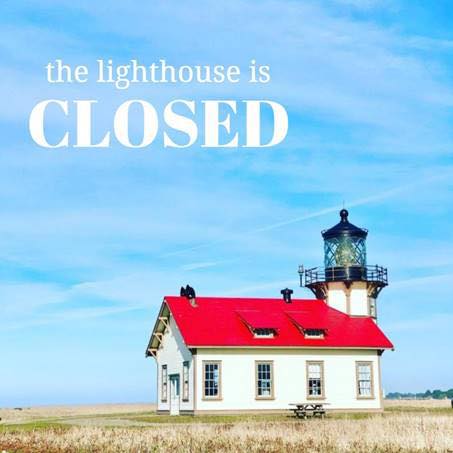 Due to COVID-19 concerns, the Lighthouse Gift Shop, Marine Science Exhibit and First Assistant Lightkeeper's Museum are closed to visitors.
However, we have adapted to this new world, and are now offering window shopping and story-telling seven days a week through our south facing window at the lighthouse! Come by on your visit to Point Cabrillo, and we would love to share the stories of the Mendocino Coast, or help you purchase an item from the gift shop… through the window!
Our trails and light station grounds remain open to visitors, so please come and visit, and enjoy our open spaces and fresh coastal air!
Stay healthy, wash your hands, keep your family close and we'll all get through this together. We'll keep the light on over here, and we can't wait until the day that we can open our museums back up to the public.