August Lens Tour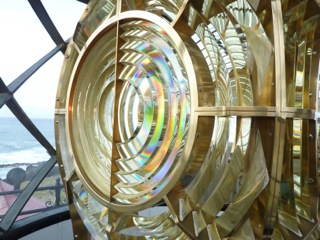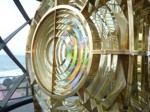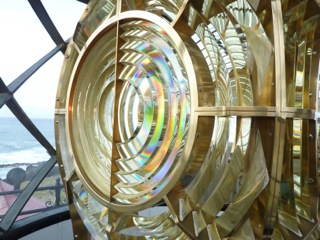 In recognition of National Lighthouse Day, on Saturday, August 10, 2019 we will offer a tour of our Lantern Room and its 3rd order Fresnel lens. On the seventh of August in 1789 Congress approved an act that provided for the creation and support of lighthouse. The Lighthouse at Point Cabrillo continues to be an official federal aid to navigation.
This is a unique opportunity to visit the Lantern Room and the beautifully restored operational 3rd order Fresnel lens.
These tours are offered only eight days each year. Tours are offered from 10am until 4pm. Be sure to allow time for the half mile walk to the lighthouse. Tickets are $5.00 per person; the fee supports the lighthouse maintenance fund. The tours are a treat for the whole family but please note that children must be at least 42 inches tall to participate.
See our Events page to learn more.