Tanya Smart: Roger Thornburn Memorial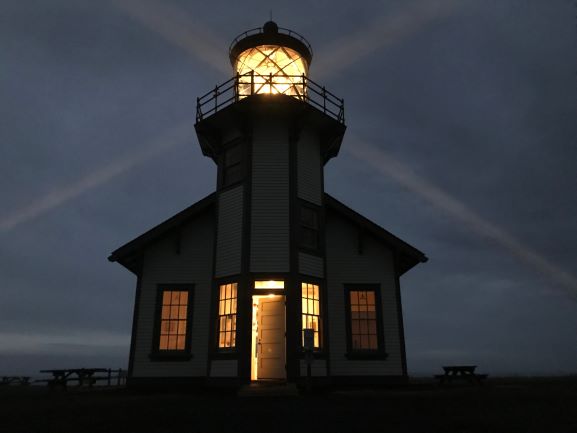 Dear PCLK volunteers, friends and supporters,
I am very sad to share the news that Roger Thornburn, one of our amazing volunteers, has ended his life's journey.
Roger and Nancy Thornburn were the garden angels who redesigned and installed the gardens around the houses and cottages at Point Cabrillo Light Station. Nancy did the design and chose the plants, Roger made and installed the decorative fences. He also helped with the landscaping, digging, and planting. Roger re-created the missing newel post for the staircase in the West House (Second Assistant Lightkeeper's House) and assisted Steve in other creative wood working endeavors as well.
Roger was a joy to be around. He was always ready with a quip or observation that made you laugh. Roger asked thought provoking questions that made me think and very often do a bit of research to find the right (or most plausible) answer. Just seeing him and Nancy would bring a smile to my face and the expectation of a wonderful adventure.
At Roger's request there will be no service and his obituary mentioned donations to hospice if one wishes to honor his memory.
Our hearts go out to Nancy.
Hugs to all,
Tanya Smart