June Lens Tour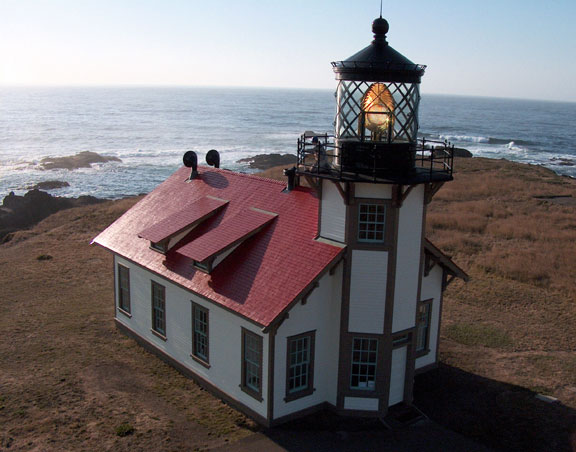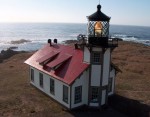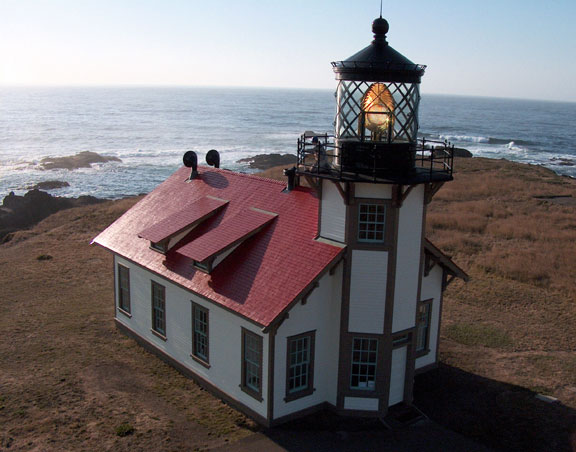 To celebrate the 110th anniversary of the Lighthouse, on Saturday, June 8, 2019 we will offer tours of the brilliant 3rd order Fresnel lens. The light was first lit on a June evening in 1909, by William Baumgartner, the Head Lightkeeper, in the presence of friends and neighbors.
Along with Lens Tours from 10am-4pm, take a peek below at our schedule for the day!
Bird Walk with Ron LeValley
9am at the Upper Parking Lot
Local photographer and biologist Ron LeValley will be leading a Bird Walk on the morning of June 8. On our walk, you'll have the opportunity to spot our variety of shorebirds, songbirds, raptors, gulls and more throughout the Light Station.
This meandering walk through the Point Cabrillo Light Station State Historic Park will be under two miles total, and will conclude at the Lighthouse itself, where you'll have the chance to join us for one of our special Lens Tours to the top. The Bird Walk will begin at 9am and end around 10:30am.
Meet Ron LeValley at the main parking lot on Point Cabrillo Drive – he'll be just outside the visitors center, with a few extra pairs of binoculars for anyone who needs them!
Frolic Walk with Robert Becker
Noon outside the Smithy/Marine Science Exhibit
Come and hear the startling story about shifting populations, even civilization — how a failed salvage explains the birth of Mendocino plus the first industrial, Gold Rush logging operation on the North Coast. Learn the exciting, global sea yarn that explains how a Baltimore-built, Boston-owned clipper crashes on our coast, after transporting opium for five years from India to China, while attempting to bring basic mining goods (and 6100 bottles of Scottish ale) to San Francisco. Full of human stories, pioneering days, business exploitation, and the shift from Mexican/Spanish to European control.
Meet at the Smithy. We will walk to Frolic Cove and observe where the shipwreck occurred, its final positioning, and the lovely beach where artifacts ended up.
Wildflower Walk with Katy Pye
1pm outside the Smithy/Marine Science Exhibit
It's wildflower time on the coast. Come for a relaxed walk on the Point Cabrillo Lightstation headlands to see what's blooming. Led by local wildflower photographer and Lightstation docent Katy Pye, we'll look for native plants at their peak. Maybe we'll see some pollinators using them, too.
Meet at the Smithy. Plan for an hour and about a mile total. Dress for the weather (can be windy and cool) and wear comfortable shoes. Bring a camera if you want to take photos. Cancelled if it's raining.
Saltwater Aquarium Feeding
2pm inside Marine Science Exhibit
From 2-4pm on Saturday, Sarah Grimes will be feeding the marine life inside our saltwater aquarium. Stop in as you're heading down to the Lighthouse for your Lens Tour, and see what it looks like when urchins and starfish eat!
—
This is a unique opportunity to visit the Lantern Room and the beautifully restored operational 3rd order Fresnel lens.
These tours are offered only eight days each year. Tours are offered from 10am until 4pm. Be sure to allow time for the half mile walk to the lighthouse. Tickets are $5.00 per person; the fee supports the lighthouse maintenance fund. The tours are a treat for the whole family but please note that children must be at least 42 inches tall to participate.
See our Events page to learn more.